Since 1956, Camp Hope has been providing quality programming for children and adults with intellectual and developmental disabilities. Camp Hope activities are planned with one focus in mind – fun! Campers rotate through a schedule of engaging activities with their peers that include sports, music, arts and crafts, science, nature and swimming. These enrichment programs are run by specialists with a background and passion for their area of interest. Counselors attend each activity with their campers and provide modeling, hands on assistance, and guidance where needed. Throughout the day activities are designed to help promote social interaction between campers as well as work on important social skills such as taking turns, listening to directions, and following safety rules.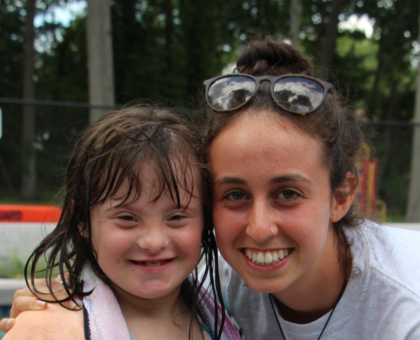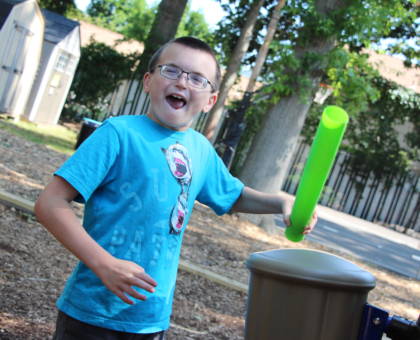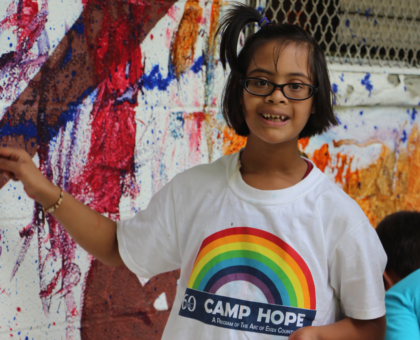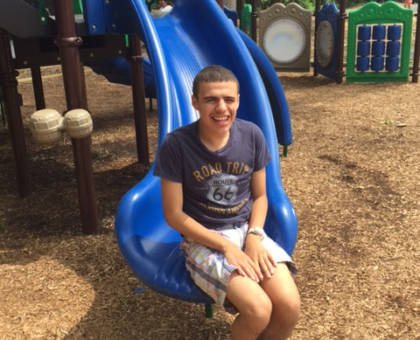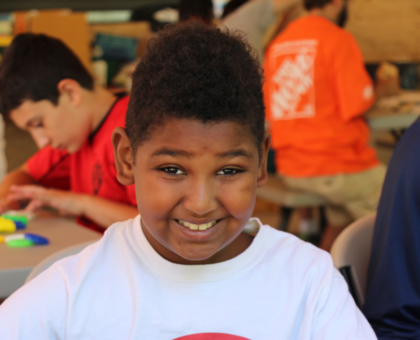 Themed Days and Special Events
Each week/day at Camp Hope has a special theme.  The themes help guide Camp Hope's activity specialists in planning out activities as well as to create a fun camp atmosphere.  Past themes have included: Team Wear Wednesday, Tie-Dye Tuesday, Crazy Hair Day, Out of this World Day, and Camp Hope Clue Day. Our theme calendar for the current camp season can be found here.
Throughout the summer Camp Hope holds many special events.  These events allow the entire camp to come together to participate as one.  Such events include: Talent Show, End of the Summer Dance, Camp Car Wash, and Camp BBQ.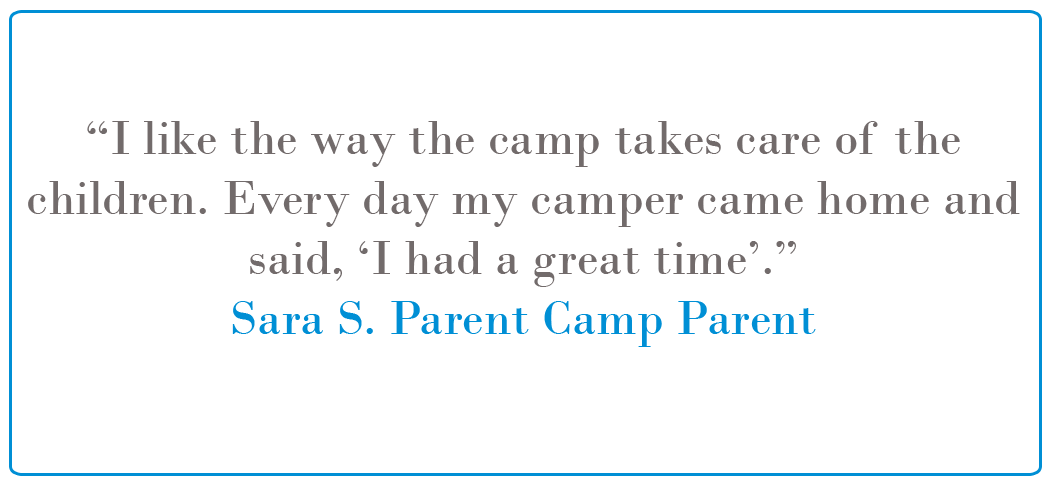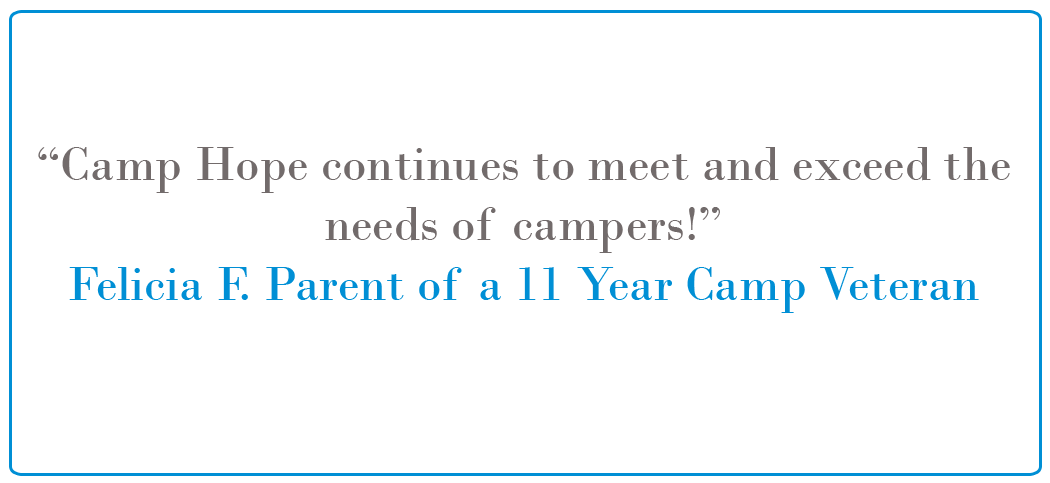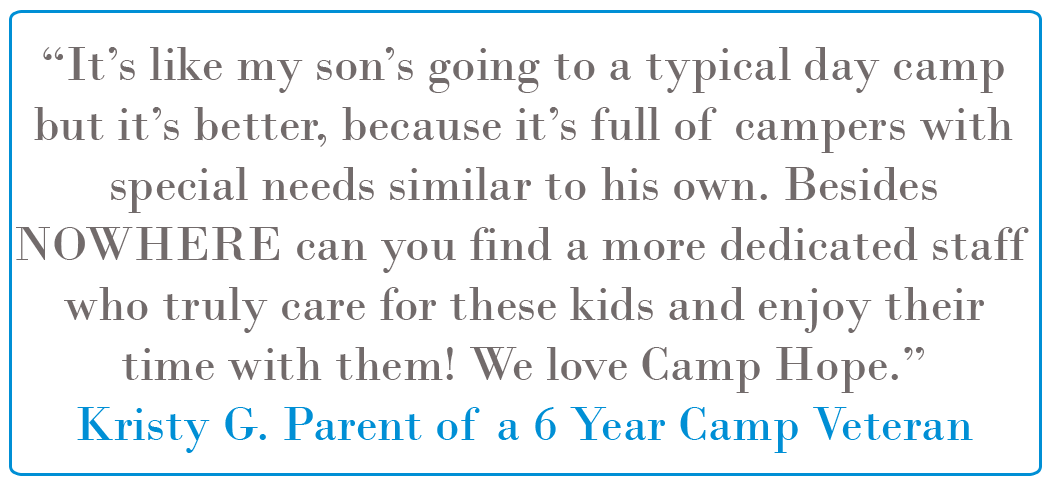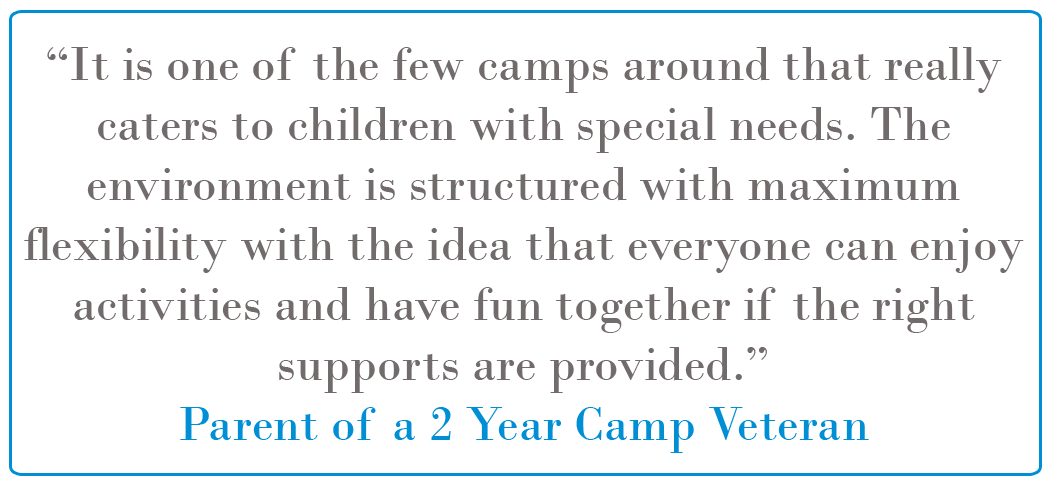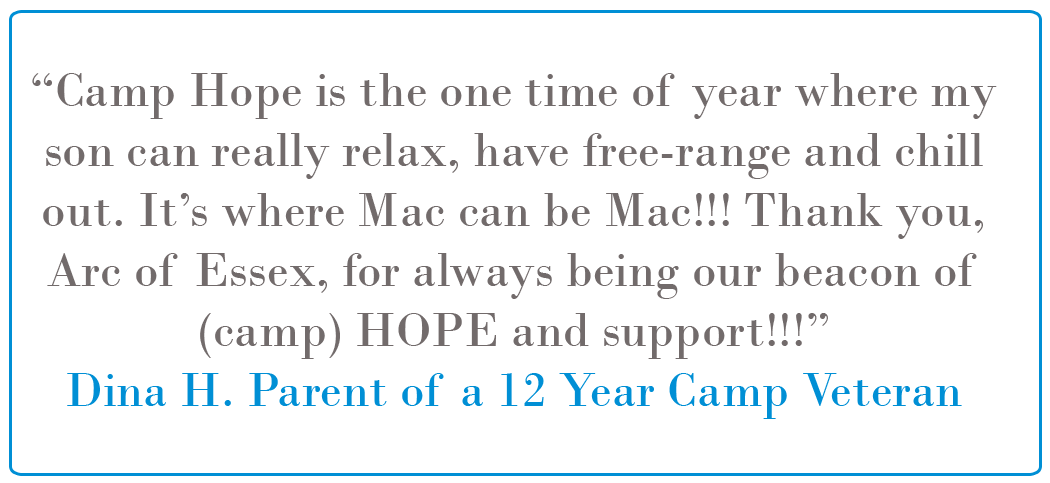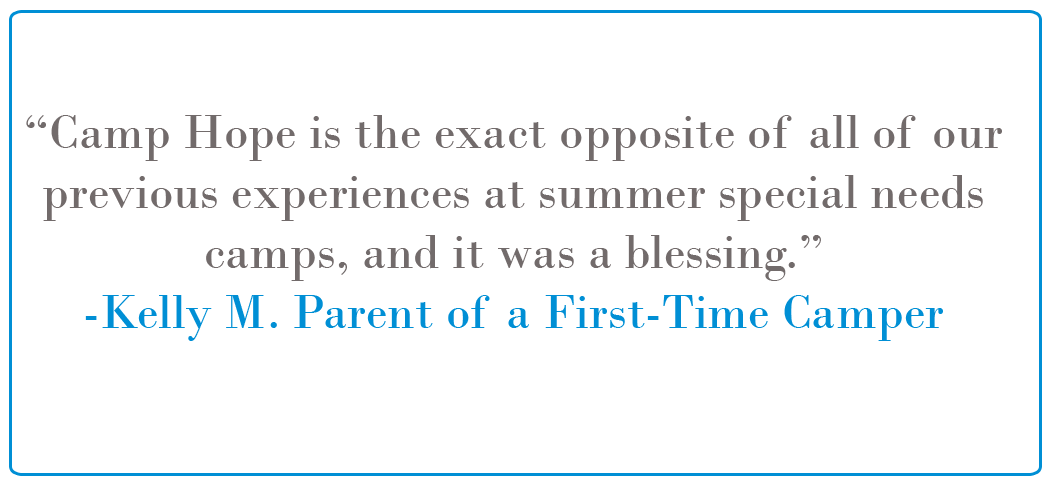 Typical Day
Campers are assigned to a group based on their age and participate in activities that follow this typical schedule:
9:00am – 9:20am Arrive at Camp Hope
9:20am – 9:30am Attendance and Check-in
9:30am – 9:45am Morning Circle
9:50am – 10:20am Sports: Basketball
10:25am – 10:55am Arts & Crafts: Marble Painting
11:00am – 11:30am Music: Karaoke Freeze Dance
11:35am – 12:05pm Nature & Science: Slime Fun
12:10pm – 12:50 pm Lunch
12:55pm – 1:25pm Swimming
1:30pm – 2:00pm Swimming
2:05pm – 2:45pm Special Event: Talent Show
2:45pm – 3:00pm Prepare for Afternoon Departure
3:00pm – 3:15pm Departure